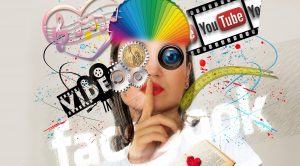 Social media can be overwhelming, we would know. Chau and I interact with social media every day as marketing interns. We use Canva to create infographics and are improving our techniques as we go. In this week's episode, we talk about our first impressions of Canva, what we have learned, and where we want to improve. Everything has a learning curve to it, including navigating social media on a professional platform, do not be afraid to make some mistakes along the way (they are half the fun!). Think of creating content like creating a podcast, the hardest part is starting!
Essential Tips for Creating Infographics on Canva
Make a color template guideline for your company's social media. Using Excel or Google Sheets, copy the names of your color palate into a column. use the fill tool to make the adjacent cell an example of the colors within the palate
Accept constructive criticism on infographics. It is HARD to accept criticism, (especially if you have been working for 3 hours on a single image), but try to remember that critiques are an essential part of improving your infographics. Do not be afraid to ask for feedback from your teammates. Consider creating a group chat where you can share with the whole team. This helps communication stay consistent, encourages brainstorming, and decreases spelling errors.
Find a stock photo site that fits your needs.

Canva also has stock photos!
Like Internal Affairs? Follow our social media and share this episode!
Internal Affairs Instagram: @internal__affairs
Blubrry's Instagram: @blubrry_podcasting
We hope you enjoy this week's episode of Internal Affairs, talk soon!
Podcast: Play in new window | Download